This section is dedicated to the latest information on oral health topics, culled from authoritative sources such as the American Dental Association.

Click here for the latest news from the American Dental Association.
---
Heart Disease
Poor dental hygiene can cause a host of problems outside your mouth-including your heart. Medical research has uncovered a definitive link between heart disease and certain kinds of oral infections such as periodontal disease. Some have even suggested that gum disease may be as dangerous as or more dangerous than other factors such as tobacco use. A condition called chronic periodontitis, or persistent gum disease, has been linked to cardiovascular problems by medical researchers.

In short, infections and harmful bacteria in your mouth can spread through the bloodstream to your liver, which produces harmful proteins that can lead to systemic cardiac problems. That's why it is critical to practice good oral hygiene to keep infections at bay-this includes a daily regimen of brushing, flossing and rinsing.
---
Antibiotic Prophylaxis
In some cases, patients with compromised immune systems or who fear an infection from a dental procedure may take antibiotics before visiting the dentist.

It is possible for bacteria from your mouth to enter your bloodstream during a dental procedure in which tissues are cut or bleeding occurs. A healthy immune system will normally fight such bacteria before they result in an infection. However, certain cardiovascular conditions in patients with weakened hearts could be at risk for an infection or heart muscle inflammation (bacterial endocarditis) resulting from a dental procedure.

Patients with heart conditions (including weakened heart valves) are strongly advised to inform our office before undergoing any dental procedure. The proper antibiotic will prevent any unnecessary complications.
---
Dentistry Health Care That Works: Tobacco
The American Dental Association has long been a leader in the battle against tobacco-related disease, working to educate the public about the dangers inherent in tobacco use and encouraging dentists to help their patients break the cycle of addiction. The Association has continually strengthened and updated its tobacco policies as new scientific information has become available.
Smoking and Implants
Recent studies have shown that there is a direct link between oral tissue and bones loss and smoking. Tooth loss and edentulism are more common in smokers than in non-smokers. In addition, people who smoke are more likely to develop severe periodontal disease.

The formation of deep mucosal pockets with inflammation of the peri-implant mucosa around dental implants is called peri-implantitis. Smokers treated with dental implants have a greater risk of developing peri-implantitis. This condition can lead to increased resorption of peri-implant bone. If left untreated, peri-implantitis can lead to implant failure. In a recent international study, smokers showed a higher score in bleeding index with greater peri-implant pocket depth and radiographically discernible bone resorption around the implant, particularly in the maxilla.

Many studies have shown that smoking can lead to higher rates of dental implant failure. In general, smoking cessation usually leads to improved periodontal health and a patient's chance for successful implant acceptance.
---
External Links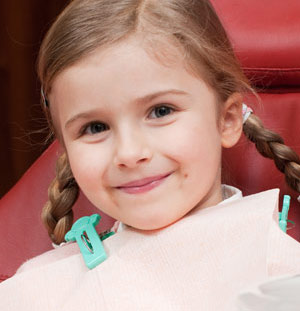 Some children are just too fearful to receive necessary dental care. In that type of situation, conscious sedation with nitrous oxide may be recommended to help make your child's experience of dental treatment stress-free.
Nitrous oxide, a colorless gas with a slightly sweet odor, has been used in medicine for about a century. It's a safe and effective method of administering conscious sedation, which means that a child (or adult) will stay awake during the procedure, but feel completely relaxed — even happy. All bodily functions remain normal during the administration of nitrous oxide, and its effects wear off quickly afterwards.
How Is Nitrous Oxide Administered?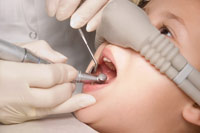 As a form of conscious sedation, nitrous oxide is inhaled through a small mask that fits comfortably over a child's nose. The gas is mixed with oxygen as it is being delivered, and both gases are always kept at a level that is safe for the body. In just a few minutes, the patient may start to experience a floating sensation, and perhaps some tingling in the hands and feet. That's a sign that the sedation is working. Once it has been verified that your child is calm and comfortable, and that the dose is correct, the dental procedure can begin.
Nitrous oxide itself isn't a substitute for a local anesthetic in children or adults as it's considered an anxiolytic, which means it makes anxiety disappear. However, for some pediatric procedures, a child receiving nitrous oxide may not need an anesthetic injection. Even if they do need a numbing shot, they won't mind at all while under sedation with nitrous oxide. Yet they won't be asleep — they'll be able to speak, be aware of what's going on, and they will remain in control during the procedure. In fact, the dose can be fine-tuned to just the level of sedation they need to make them comfortable yet alert.
When the procedure is over, the flow of nitrous oxide is decreased to zero, and the oxygen will be increased. After resting in the chair for a few minutes, the child will feel completely normal.
Who Can Benefit From Nitrous Oxide?
Any child whose anxiety would preclude dental treatment can benefit from conscious sedation with nitrous oxide. Before your child is treated, you will be asked for a complete medical history, including any medications your child is taking. Your child will be kept safe and comfortable throughout the procedure, and will likely not remember a thing about it afterwards.
Related Articles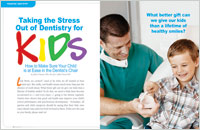 Taking the Stress Out of Dentistry for Kids Finding a dental practice should be like finding your child a cuddly warm blanket — a comfortable and secure environment in which real communication can occur. Nowadays, all parents and child caregivers should be saying that their little ones enjoy dental visits and even look forward to them. If this isn't the case in your family, our experts will tell you how it can be... Read Article